Acting is part of our everyday lives. The cast of any great film or theater event is vital to the success of the story. This is one of the reasons why our selected CAST are some of the best and most well-trained, rehearsed and performed artists you can find. The relationship between theatre, film and television is very apparent amongst our CAST and what makes our selected CAST the best for your event is not only their ability to act, it is their capacity to understand and become one with the character they are portraying making the character come to life in a realistic way. With a range of abilities, we are able to supply some of the best dramatic CAST for any event. In today's society, we have come to expect theatricality as part of popular entertainment and this is why Iconic Productions houses, contracts and selects only the most Iconic actor or performer for each and every event. Our CAST can be grouped into many specific areas for you to select from.

FOR OUR CLIENTS AND CUSTOMERS LOOKING FOR THE RIGHT PERSON TO BE CAST in their FILM, THEATER or EVENT.
The prices for our cast are based on the level of work you require for your film, theater or event.
To book one of our cast members for your event scroll down and select the cast role or department you require.
If you are unsure of what you require, give our event managers a call on
1300 860 074

and they will be able to help with your casting needs. Our casting coordinators and casting directors are there for you every step of the way, so you also have a support team to help you find the most suitable star for your event.


This is one of the many reasons our cast are the best in the business for all our clients' needs and have the best outlook on their passion for the film, theatre and entertainment industry.
For those of you, who are aspiring performers or actors and would like to enrol, subscribe, or audition to be part of Iconic Productions' Film, Theater and Live Events casting portfolio, please scroll down to the bottom of this page and complete our

audition application form

.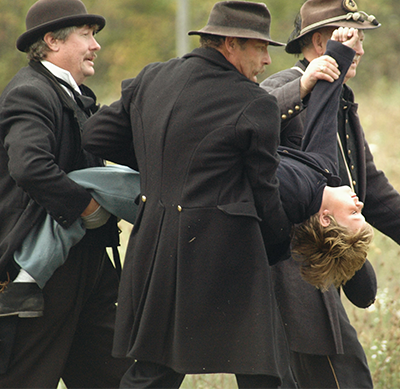 It's quite common for us to get lost in a film. However, how often do we think about what actors contribute to society? Our actors are selected at their very core of being great story tellers. Art, acting and performance are an expression of life – our cultures, our worries, our love, our strengths, our weaknesses and our existential curiosity. It can stimulate debate, educate, dissect life or rise up against oppression. So if you are looking for the best, look no further.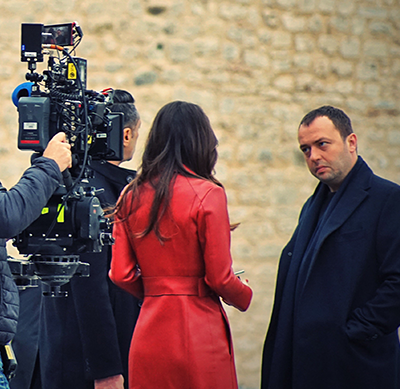 The next-best thing to booking the lead role in a major Hollywood film is to get booked as a "series regular" on a major television show. Our Episodic Actors have a particular presence when it comes to working in episodes as they work at building a resonance for the character amongst their beloved fans. Whether it is for a single or multiple episodes, we have an amazing talent of people who would be sensational on your next TV sitcom or episode.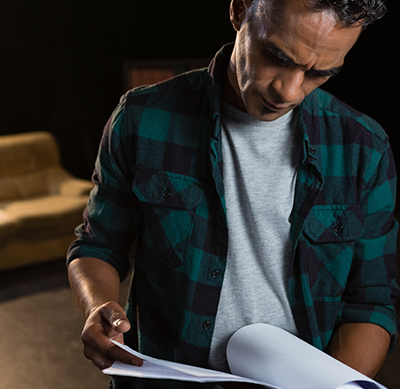 These types of actors are perfect for any movie, film, or event performance. Their speciality is in improvisation and what they do can be used interchangeably in film or television mostly. Loosely known in the industry as a one or two-liner they are the people you use for the ultimate impact of a significant term or phrase in a movie. They are your punchline actors. Bit players have a larger role than background actors, yet are great in assisting your support actors.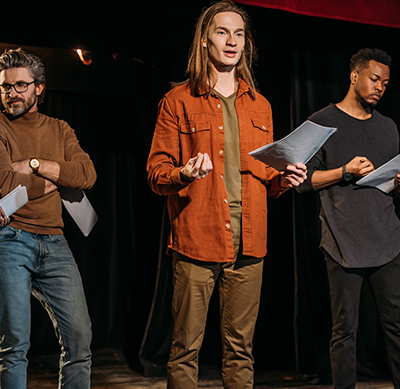 This is the Gold Standard of all acting. Our theater cast performers are double or triple threat talents who have had experience across the many avenues of stage, theater and live performances. If you are considering a powerful theatrical event we have the talent that will make it one of the most fun and rewarding gigs of your experience due to our live nature training regime and our talent's ability to interact directly with the audience before and after the show.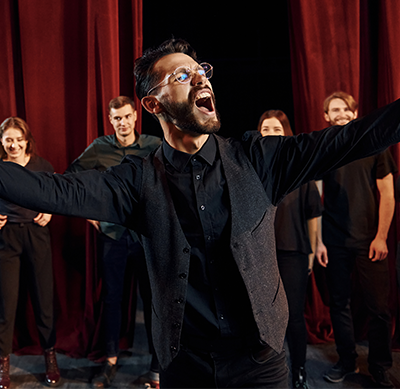 If you already have cast your performers for your theatrical event, however, don't have a great Chorus performer, then we may be able to assist. Our Theater Chorus performers are highly skilled singers whose only focus is on the role of singing the song and not having a speaking role. While they are very skilled in their field, they create the atmosphere with some of the best baritone or soprano keys to invoke the right feel and emotion of the Act in your event.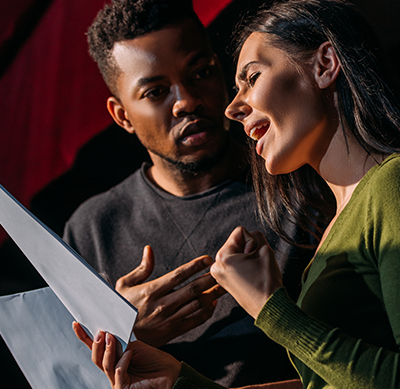 The perfect addition to your theatrical event, our understudies are your saving grace. Commanding the highly required skills of memory retention, extreme confidence and timekeeping, we are able to supply the best performer. They will study everyone's role and be your backup actor if one of your performers is ill or absent. Like our theater performers, our understudies are triple-threat talents and a perfect backup solution to your theatrical event.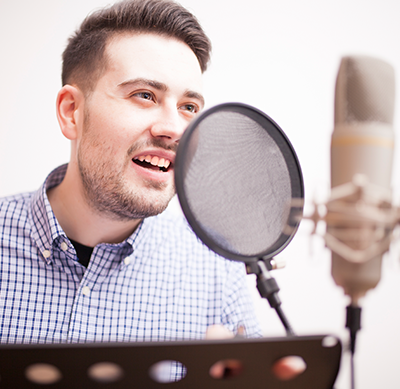 Voice acting is a great way to build the intensity of your story or event. While providing more flexibility to your event, Iconic Productions Voice Over Talents come with technical knowledge of how things operate. Our Voice Overs are actors with the brilliance of voice control. They can be used in all works from narration on film, TV, Theater, Radio, Video Games, Podcasts, Live Event Announcers or Corporate Videos.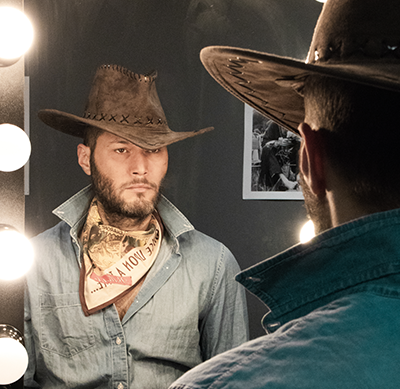 The skills that are needed to be a stunt double at Iconic Productions exceed industry standards. Our Stunt doubles go through a rigorous safety training regime and must have a minimum of 5 years experience as a stunt worker. Our Casting department workers spend a considerable amount of time with our morphing equipment to ensure that the double looks no less than 90% of the actual Actor you have cast.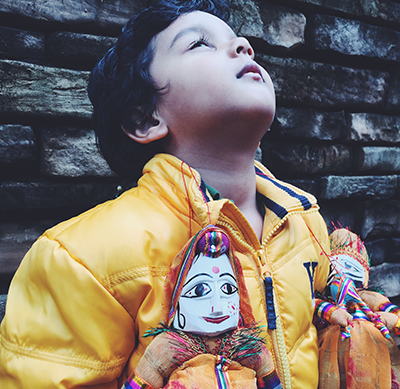 If you ever wondered why actors are rarely used as stand-ins, the truth is because a Stand-In is an experienced cast member who allows the director of photography to measure the light and focus on the scenes. This allows the actual Talent to focus on the character and not the technicalities of the event. Our expert Stand-Ins are available, and can be booked for an hour, a day, weeks or months regardless of age.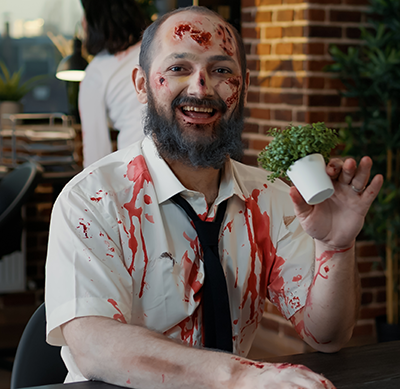 A Featured Extra is a person who is still considered a background performer with the potential to be recognizable in the final product. They are recorded with no speaking lines. The moment they have something to say, they become a "Bit Actor". Featured Extras can add to any film or theater event, the right crowd murmurings, the right background look or general backdrop conversation, called "omnies."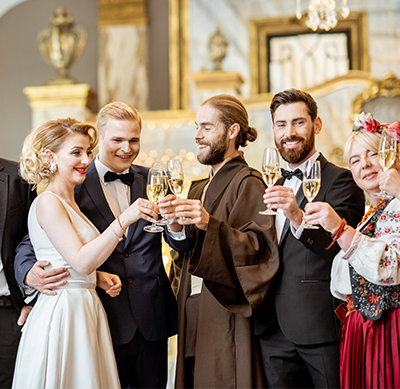 Every event needs well-informed extras to create the background feel providing the illusion that what is being seen is real life. We like to refer to our extras as the "human scenery". Our experienced Extras can be used to serve many roles in your film or theatrical event by acting like everyday people or futuristic nomads, helping your production to seem more realistic than standard CGI processing and clone planting.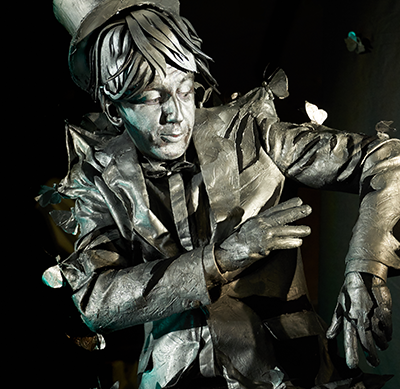 This category of our Talent is very specific and unique. While some of our entertainers are trained actors, there is a huge focus on being the performer. Hire our Entertainers to be part of the event or external to it as they can provide a needed distraction to your audience at key moments on screen or at a live event. Providing the best entertainment in so many categories we bring a degree of happiness to your event.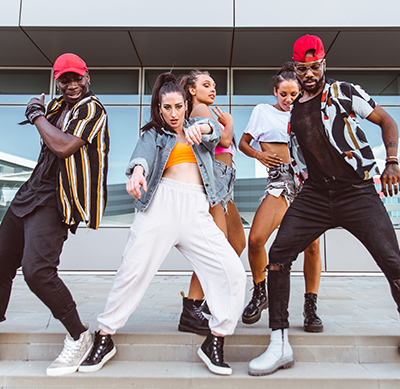 We have a huge database of very talented dancers with abilities that range from the early 12th century to modern recreational, contemporary, and sacred dancing. Including dance in your event can help restore joy, stability and ease or intensify the tensions you wish to portray in your event. There isn't a genre of dance that our dancers cannot do.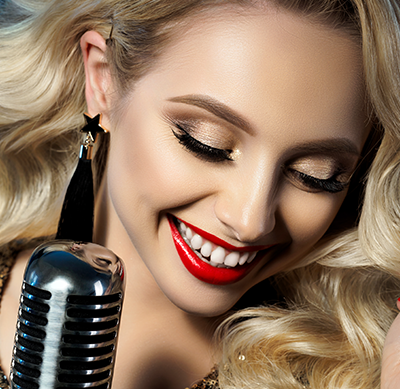 Our extensive list of singers are categorized as soprano, mezzo-soprano, and contralto for female singers and countertenor, tenor, baritone, and bass for our male singers. What makes our talented singers different from the rest is continued training in emotional engagement that creates a metamorphosis of your event.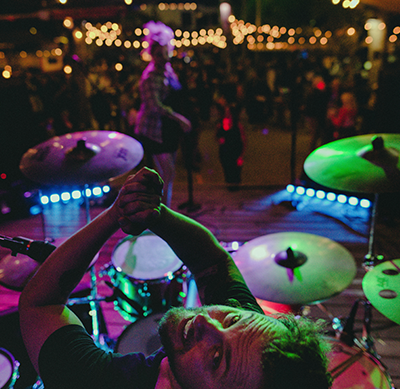 Music, in a large part, dictates the emotions audience members will feel during what may be the most memorable moments of a film or theater event. It adds to the life of the story and it can ultimately make or break an audience's experience. We are able to supply musicians and instruments of every kind.
If you feel you have what it takes to be a member of Iconic Production's casting team and would like to enrol, subscribe or audition,
to be part of our Film, Theater and Live Events casting portfolio, please complete our audition application form.
One of our Casting Directors will get in contact with you if we feel you meet Iconic Productions selection criteria.

Important note: to all you aspiring performers or actors. Here at Iconic Productions, we do not charge you a subscription fee to be listed, we do not charge you for headshots or showreels, unlike other casting places. Those casting places have no interest in you being cast for the role of your dreams. All they are interested in is the number of persons on their books so that they can make money off you and provide you with little to no support or management. We won't and we don't do this. This is because we are honest and honorable in finding the right role for you for your skill level, appearance and desires and do not charge you upfront. We do charge a reasonable management fee for each event we cast you for, allocate you to and roster you on. Our casting coordinators and casting directors are there for you every step of the way, so you also have a support team to help you reach for the stars!!